"Suppose we change the subject?" retorted the Cat, waving a paw at the surroundings. "What do you think of the library?"
"It's pretty big," I murmured, looking all around me.
"Two hundred miles in every direction," said the cat offhandedly and beginning to purr. "Twenty-six floors above ground, twenty-six below."
"You must have a copy of every book that's been written," I observed.
"Every book that will ever be written," corrected the Cat, "and a few others besides."
"How many?"
"Well, I've never counted them myself, but certainly more than twelve."
Jasper Fforde, Lost in a Good Book, a Thursday Next novel.
The Great Library of the Bookworld is too big to be captured in a picture. Maybe we can get a glimpse from looking at photos of libraries from around the world:


The Baroque library hall inside Clementinum, Prague, Czech Republic
(Photo: Bruno Delzant, from Wikipedia)


Bibliothèque Interuniversitaire de la Sorbonne, Paris
(Photo: Franck Bohbot, featured on BBC Culture)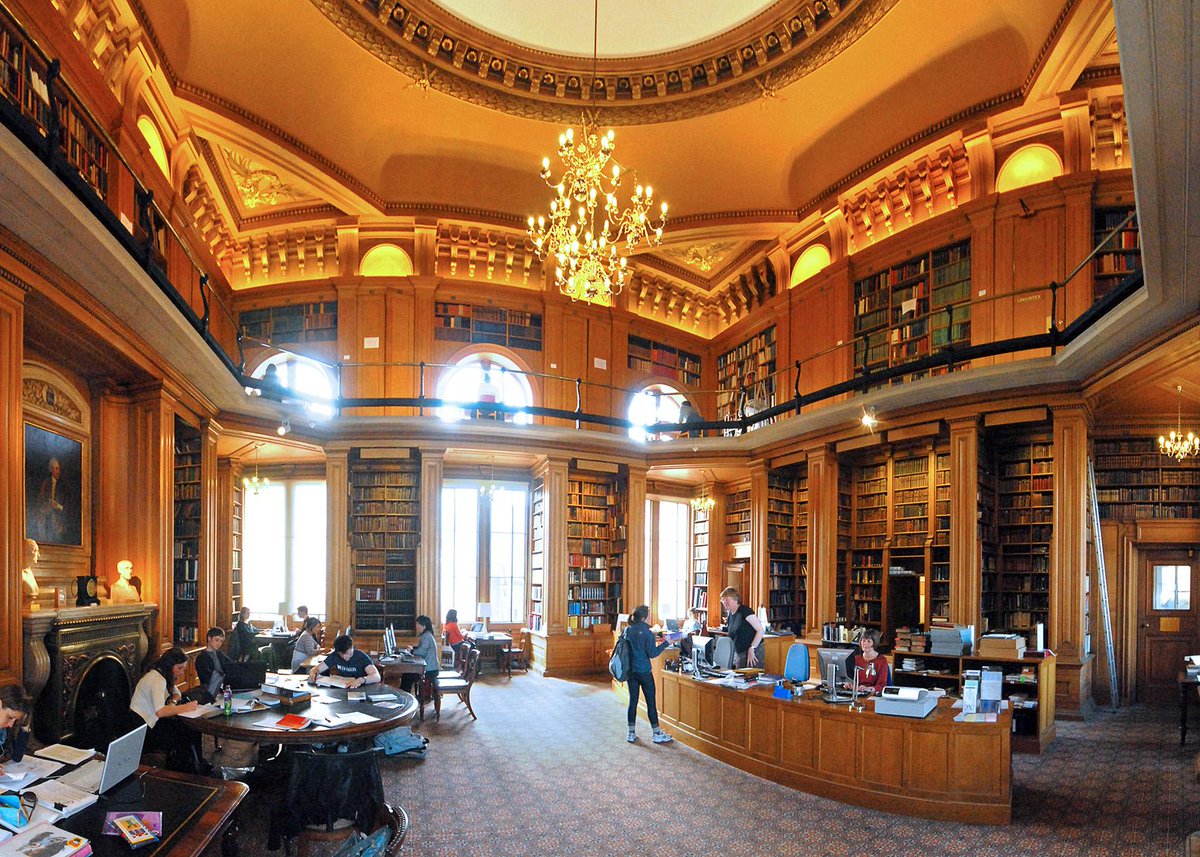 Oxford University Library
(Photo: Oxford University, featured on Twitter by@UniofOxford)


NYC Public Library Research Room
(Photo: Diliff, from Wikipedia)


Boston Public Library
(Photo: Franck Bohbot, featured on BBC Culture)



Reading Room in Boston Public Library, McKim Building (research collection)
(Photo: Brian Johnson, from Wikipedia)

Perhaps the cutest (and most inviting) one is the National Library of Andorra